WordPress Testimonials Slider Plugin #
Author Information #
Author: Amin Shahrokhi
Author Email: support [at] arashtad.com
Author URI: https://arashtad.com
Creation Date: December 20, 2015
Copyright: © 2011 – 2016 Arashtad Ltd. All Rights Reserved.
Instruction #
This product is a fully responsive WordPress widget and displays Testimonials Sliders in a fancy style. The widget output is very customizable and easy to work with. There are various options on the admin panel to take the appearance and behavior of each widget instance under your control. Some of the options are described below.
---
5 Preset Styles
Custom Style Available
Customizable Width and Height
Customizable Header and Footer Texts
Customizable Margin and Padding
Fully Responsive
Unlimited Widgets on a Same Page
Ongoing Support
WordPress 4.x Compatible
And More…
Installation #
To make the product work, simply extract the plugin zip file and upload in on your WordPress folder in the path: [ROOT] > wp-content > plugins.
The other way to install the plugin is logging into the WordPress admin panel and going to the path: WordPress > Plugins > Add New: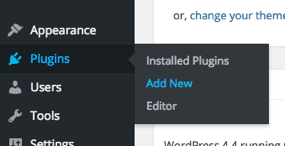 Then at the top of the page, click the "Upload Plugin" button:

At the last page, browse your computer, select the plugin file and hit the "Install Now" button.
Make it use #
In order to use the plugin, it must be activated first. Follow the steps below to activate and use the plugin:
Go to Plugins > Installed Plugins.
Click the "Activate" link under the plugin name.
Go to Appearance > Widgets.
Drag a widget instance from the left side to the widget position area of your theme and drop it there.
Then you can customize the widget instance and click the "Save" button to make it work at the relevant page(s).
Uninstallation #
To uninstall the plugin you can simply delete the whole plugin folder from the directory: [ROOT] > wp-content > plugins.
The other way to uninstall a plugin goes following:
Go to Plugins > Installed Plugins.
Click the "Deactivate" link under the plugin name.
Click the "Delete" link under the plugin name.
Customization #
As described this product is very flexible and easy to customize. You can easily change the style of its module output by editing the plugin CSS file at wp-content/plugins/arashtad-testimonials/styles/master.css.
Sources & Credits #
Special thanks to brilliant brains of the world. People/Companies who have really improved the world by their superb jobs. Some of these stars have helped this project to be handled since they have helped millions of projects before:
JQuery
FontAwesome
PHP.net
WordPress
Thank you for using this product.
Arashtad Ltd.
More About it: #