Arashtad Tabsv1.2 #
joomla 3.x module #
Author Information #
Author: Amin Shahrokhi
Author Email: support [at] arashtad.com
Author URL: https://arashtad.com
Creation Date: September 2014
Copyright: © 2011 – 2016 Arashtad Ltd. All Rights Reserved.
Instruction #
Arashtad Tabs is a Joomla! 3 module, displaying a JQuery based tabstrip on Joomla! websites. Arashtad Tabs provides 14 preset stylesheets and also provides facility to use custom stylesheets as easy as possible. Some of Arashtad Tabs features go following:
---
Fully responsive
Cross Browser Compatible
14 Preset Stylesheets
Unlimited Module Per Page
Easy to Use and Costomization
Custom.css File Ready
Ongoing Support
Well Documented
Usage #
Arashtad Tabs is made for creating tabstrips on Joomla! 3 website without necessity of coding knowledge. Arashtad Tabs does not use database and each instance of this extension, gets the parameters from settings that are assigned via its module manager area. Having unlimited tab modules on a page, displaying various items or a single item is easily possible with Arashtad Tabs.
Package Contents (Files Included) #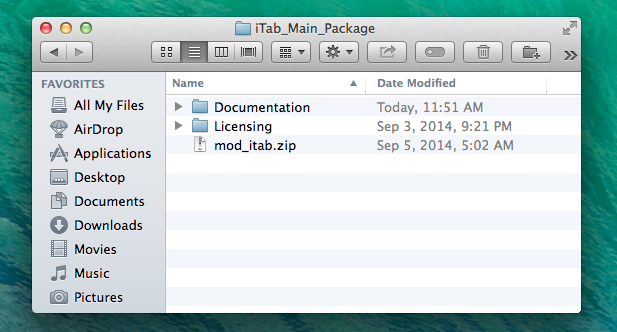 What you will receive as the Arashtad Tabs main package contains Documentation folder including "Documentation.pdf" i.e. the user manual of the product, Licensing directory, including GPL license and more description about licensing of this product and finally, a zip file. This zip file is what you should install on your Joomla! website and make use. To find out more about installation/uninstallation process, follow the rest of this documentation.
Installation #
For installing Arashtad Tabs on your Joomla! log into your Joomla! administrator panel by calling [your-domain.com]/administrator and giving your username and password. Then follow the steps below to have Arashtad Tabs installed and ready to use:
1. From the Joomla! top menu go to: Extensions > Extension Manager.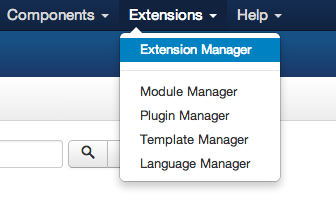 2. Click on the "Upload Package File" tab.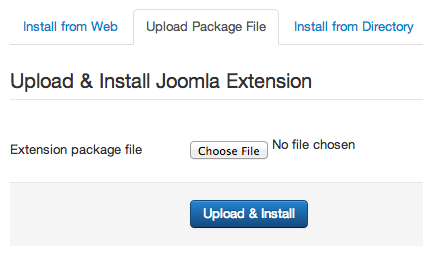 3. Click on the "Choose File" button, browse your computer to find the Arashtad Tabs installation package named "mod_Arashtad Tabs.zip" and double click on it.
4. Hit the "Upload & Install" button and wait for the module to be installed.
This way, you will install the module and create a deactive instance of the module on your website. You can see this instance by going to Extensions > Module Manager.
Make it use #

Using Arashtad Tabs is as easy as using every simple module on Joomla! Just got to Extensions > Module Manger and click on the "Arashtad Tabs" module that has been created while installation or for creating a new instance follow the steps below:
1. Go to Extensions > Module Manager.
2. Click on "New" button at the top left of the page.
3. Select "Arashtad Tabs" by clicking on its name.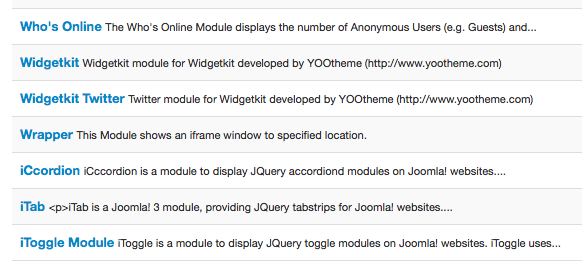 4. Name your module instance and fill in the blanks.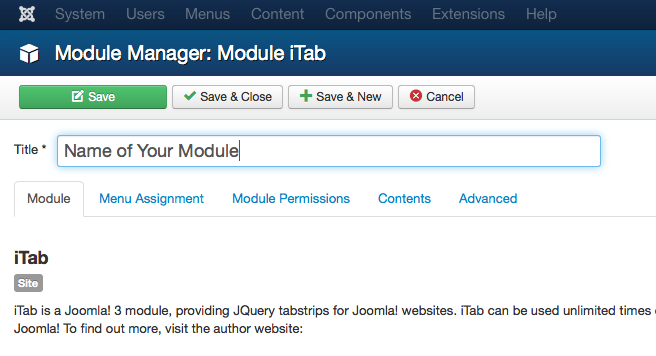 Also, there are 14 preset styles for this module that the "Default" one is selected by default. You can click on the drop down list beside "Style" and change the style of this specific module.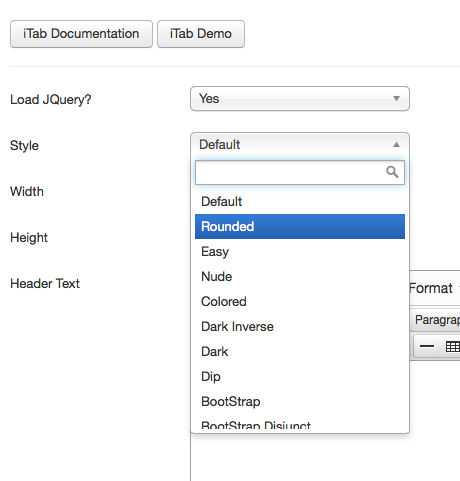 When the setting is done, click on "Save & Close" button.

Uninstallation #
To uninstall Arashtad Tabs from your Joomla! completely, do as follow:
1. Go to Extensions > Extension Manager.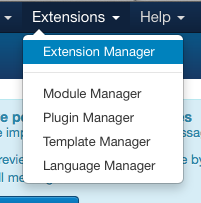 2. Click on the "Manage" tab at the left of the page.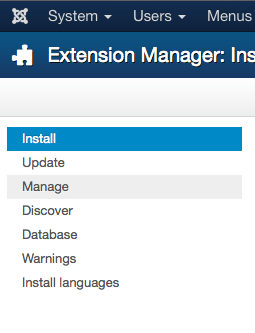 3. Search "iToggle" using the search field at the top of the table and press Enter.
4. Check the checkbox beside the "iToggle Package" and click on "Uninstall" button at the top of the page.
This way, you will have all iToggle extensions removed from your website.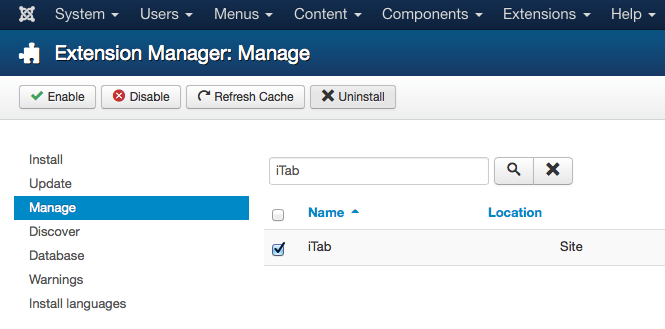 JQuery
Twitter BootStrap
FontAwesome
PHP .net
www.Joomla.org